No Rx or Insurance Interruptions
#PLAYPAINFREE #PLAYPAINFREE #PLAYPAINFREE #PLAYPAINFREE #PLAYPAINFREE #PLAYPAINFREE #PLAYPAINFREE #PLAYPAINFREE #PLAYPAINFREE #PLAYPAINFREE #PLAYPAINFREE #PLAYPAINFREE #PLAYPAINFREE #PLAYPAINFREE #PLAYPAINFREE #PLAYPAINFREE #PLAYPAINFREE #PLAYPAINFREE #PLAYPAINFREE #PLAYPAINFREE #PLAYPAINFREE #PLAYPAINFREE #PLAYPAINFREE #PLAYPAINFREE #PLAYPAINFREE #PLAYPAINFREE #PLAYPAINFREE #PLAYPAINFREE #PLAYPAINFREE #PLAYPAINFREE #PLAYPAINFREE #PLAYPAINFREE #PLAYPAINFREE #PLAYPAINFREE #PLAYPAINFREE #PLAYPAINFREE #PLAYPAINFREE #PLAYPAINFREE #PLAYPAINFREE #PLAYPAINFREE #PLAYPAINFREE #PLAYPAINFREE #PLAYPAINFREE #PLAYPAINFREE #PLAYPAINFREE #PLAYPAINFREE #PLAYPAINFREE #PLAYPAINFREE #PLAYPAINFREE #PLAYPAINFREE #PLAYPAINFREE #PLAYPAINFREE #PLAYPAINFREE #PLAYPAINFREE #PLAYPAINFREE #PLAYPAINFREE #PLAYPAINFREE #PLAYPAINFREE #PLAYPAINFREE#PLAYPAINFREE #PLAYPAINFREE #PLAYPAINFREE #PLAYPAINFREE#PLAYPAINFREE #PLAYPAINFREE #PLAYPAINFREE #PLAYPAINFREE#PLAYPAINFREE #PLAYPAINFREE #PLAYPAINFREE #PLAYPAINFREE#PLAYPAINFREE #PLAYPAINFREE #PLAYPAINFREE #PLAYPAINFREE#PLAYPAINFREE #PLAYPAINFREE #PLAYPAINFREE #PLAYPAINFREE#PLAYPAINFREE #PLAYPAINFREE #PLAYPAINFREE #PLAYPAINFREE#PLAYPAINFREE #PLAYPAINFREE #PLAYPAINFREE #PLAYPAINFREE#PLAYPAINFREE #PLAYPAINFREE #PLAYPAINFREE #PLAYPAINFREE#PLAYPAINFREE #PLAYPAINFREE #PLAYPAINFREE #PLAYPAINFREE#PLAYPAINFREE #PLAYPAINFREE #PLAYPAINFREE #PLAYPAINFREE#PLAYPAINFREE #PLAYPAINFREE #PLAYPAINFREE #PLAYPAINFREE#PLAYPAINFREE
REVOLUTIONARY PAIN RELIEF
IN JUST ONE SESSION
Julius Thomas
Jacksonville Jaguars



"The only place I trust is Live Athletics"
"When I need to recover from injury, I'm going to the only place that I trust and that is Live Athletics."
Steve Sampson
Former U.S. National Team Coach
Head Coach - Cal Poly SLO

"Zach is one of the best."
"As the former national team coach, I've worked with the best soccer players and medical personnel in the U.S. and Zach is one of the best. I recommend Live Athletics without hesitation."
Jon Palarz
Calabasas High Athletic Director
Basketball Coach

"Zach works miracles with my athletes."
"Dr. Zach and his staff offer the finest rehab and recovery program I have ever encountered in my career. Time and time again, Zach works miracles with my athletes."
You will not find a better team of medical-fitness professionals in Westlake. We will get you active, pain free, flexible, and strong asap.
Due diligence is inevitable so go ahead and do it. You will find yourself at our   facility though so save yourself the time and choose us because we choose YOU.
We are affordable. We are insurance hassle free. We are professional grade. Don't make this painful. What are you waiting for?
"Helping Active Adults, Athletes and Youth of Westlake Village Live Fit Pain-Free"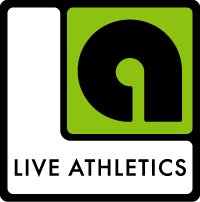 PHYSICAL THERAPY & PERFORMANCE CENTER
2488 Townsgate Rd Suite C
Westlake Village, CA 91361
Or visit our Westlake Village clinic for physical therapy and athletic performance.